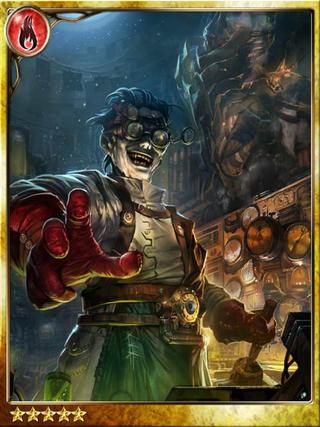 So,
Legend of the Cryptids
is currently running a Puppet Master event that is virtually a carbon copy of Rage of Bahamuts.
Personally I thought it was really funny that they did it because there are a lot of people who look at LoC as a carbon copy of Rage of Bahamut with easier evolutions and more mature artwork. There are only so many events that a TCG can run but I found it pretty funny that they called theirs the Master of Puppets.
The only difference in the event appears to be the bosses at first are way easier, defeating the bosses pays more cards, and the rank payouts are a lot higher than Rage of Bahamut.
If anybody is looking to start playing, feel free to use 'lucarda' as a referral. I just with the referral cards were tradeable.